Throughout the year we offer up to 6 trips (two each term) to various parts of the UK to observe, watch and photograph wildlife. These comprise a mixture of day and overnight trips with different wildlife aims in mind. A



KES Wildlife Calendar of Events



including forthcoming trips is made available in September each year, and with only a few exceptions (as advertised), trips are open to all school years.

Pupils and parents must both read the important information below carefully.




Trip Details
1
When booking is available, each trip is advertised both to pupils at school and to parents via email.

2
The relevant page under the 'Trips' menu on this site gives full details of the trip, including itinerary, number of places available, timings, cost and kit list (plus accommodation, if applicable).

3
For most trips, images from previous years' visits will also be available to offer some inspiration!




Booking
4
Trips can be booked on www.schoolgateway.com, where you will be able to give your consent and make payment (note that no separate confirmation slip is required).

5
Once places are fully booked the trip will no longer show on that site.

6
Please note especially that no further contact will be made with parents once places are booked, and that all contact from here on will be with pupils via their school email address.




Joining Instructions & Communication
7
Once booked onto a trip, pupils must expect us to contact them by email (on their school address) with 'joining instructions' during (though not before) the half term in which the trip will take place: they will miss essential information, and may lose their place on the trip, if such contact goes unread!

8
In these communications we will provide a reminder of itinerary, things to bring, and arrange a date and time to issue kit should they need to borrow anything from the school.

9
Pupils are expected to keep their parents informed of all essential communications.




Emergency Contact
10
While we do not provide direct contact numbers to parents for the trips, the school will be in direct contact with us while we are away: should any emergency occur, we will contact you directly on numbers available to us from the school system; alternatively, in an emergency, parents should contact the school in the usual way, who will pass on anything urgent to us.

11
In any event, you may of course phone your son while he is away on his personal number.






D. Corns & J. Porter






dhc@kes.org.uk, jp@kes.org.uk

Powered by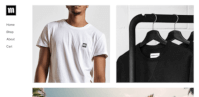 Create your own unique website with customizable templates.