The reservoir at Edgbaston Pool will provide a main focus for filming water birds, as it already provides a main focus for birdwatching, and for bird and landscape photography for the wildlife photography competition.

Several birds nest on the reservoir, and many others can easily be seen there on a daily basis. Nests of mallard, mute swan and canada goose have been noticed recently, but just as in recent years

there is, again, a

coot nest

right up against the dam wall. Filming there on Friday afternoon (2013.5.17, 17:01), the mother coot was alarmed by two mallards swimming close by, and her calls continued until the male returned bringing nesting material.

A photograph of the nest unattended by

Kaler Wong (UMT)

last week showed 9 eggs; we will photograph and film the chicks when they hatch soon!

A major aim in filming bird life on the reservoir is to capture bahaviour - a long-term goal is the courtship display of the

Great Crested Grebes

, but for now the following will have to do (taken at 16:59):
Powered by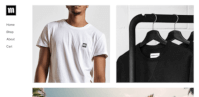 Create your own unique website with customizable templates.